Pixel Art & Adobe Illustrator
Adobe Illustrator is a program used to create vector graphics, and was first developed for the Apple Macintosh in 1986. The first Windows version was released in 1997.
You won't find any pixel inside vector graphics, since vector graphics are built on mathematical descriptions of lines and curves.
The great benefit of describing an image with geometric shapes is scaling without loss of quality.
The numbers, which describe the curves, can be multiplied or divided, the characteristics of the curve don't change, only the scale changes.
In computer graphics, several different types of curves are used, each type having it's own specific benefits. Adobe Illustrator is based on so-called Bézier curves.
The French engineer Pierre Bézier invented the curves and used them to design automobiles.
Within Adobe Illustrator, there are three possible types of Bézier curves. The first type is not a real Bézier curve but a straight line. The second is a so-called quadratic Bézier curve, and the third type is a cubic Bézier curve.
More details about lines, quadratic Bézier curves, and cubic Bézier curves are to be found in the 'Postscript' chapter.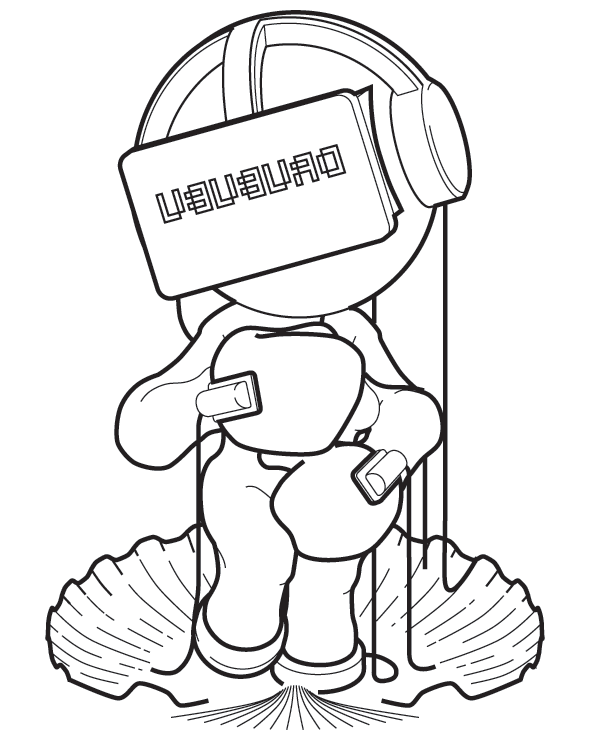 Vector illustration Renaissance painting the birth of Venus after Sandro Botticellii
Previous versions of Adobe Illustrator showed a part of Sandro Botticelli's renaissance painting, 'The Birth of Venus', as splash screen.
The renaissance painting was chosen as a metaphor for postscript, which would be the new Renaissance in publishing. The illustration of Venus was stylized over the years, but discarded in version 11.
Now a stylized flower and a colored block with the two-letter abbreviation 'Ai' is currently used as splash screen.
I personally liked the painting of Venus, so I made my own version of her.
Adobe Illustrator files - extension .ai - are exported as true postscript files, which means you can read the cryptic lines of postscript if you open an Illustrator file in a text editor.
With some effort, you can generate your own Illustrator file with code.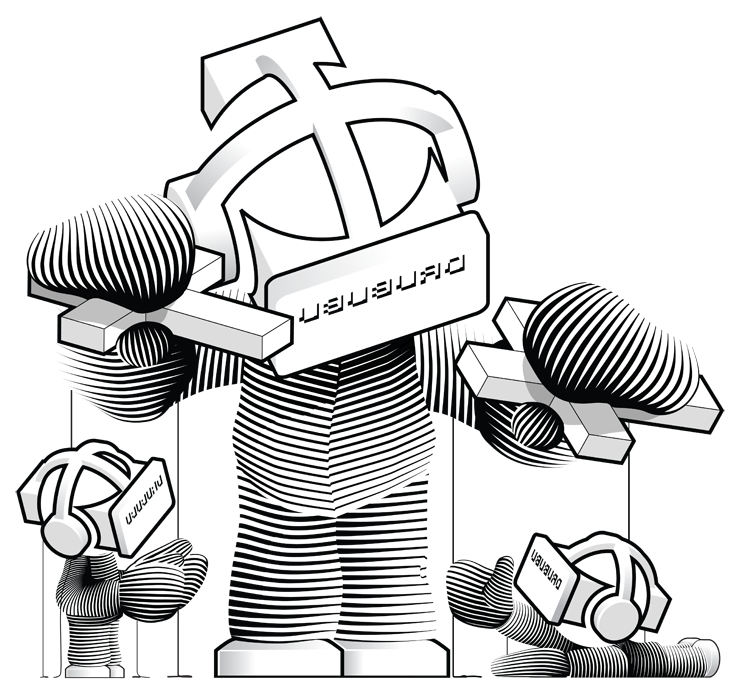 Vector illustration 'puppeteer'; partly drawn, partly generated with code
For more information about the vector illustration and the workflow please visit the
illustration
page of my digital playfield.
This technique is also used to generate the shape and pattern of the lighthouse.