Pixel Art Step by Step, Example One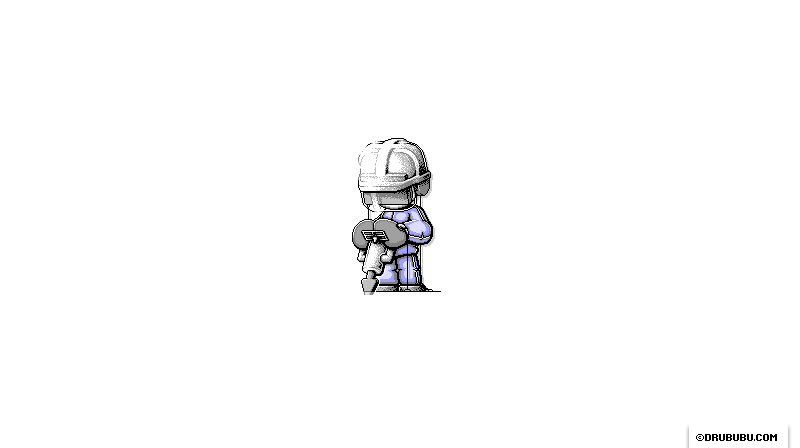 I decided to create a small pixel art illustration of my nameless puppet.
This time I wanted to make a road worker with a drill, as a sort of logo for the project.
I relied heavily on the attributes and the pose of the puppet, because facial recognition is limited.
I came up with a drill, a road sign (that I didn't use), and a helmet.
In this example, you'll find the creation process from start to finish.