Pixel art & Microsoft Paint
The entire pixel art illustration is drawn in Microsoft Paint, or just MS Paint.
MS Paint is definitely not the sexiest program there is, but it's my weapon of choice for creating pixel art.
MS Paint comes standard with Windows and supports BMP, JPG, GIF, PNG, DIB, ICO, and TIFF. MS Paint does not support layers and animation, which probably accounts for the beautiful simplicity of the program.
MS Paint allows you to use two colors simultaneously, one color for the right mouse button, and one color for the left mouse button, so you can easily switch between colors without using the keyboard.
MS Paint is self-explanatory and easy to understand. This chapter explains the various options you will find in the program.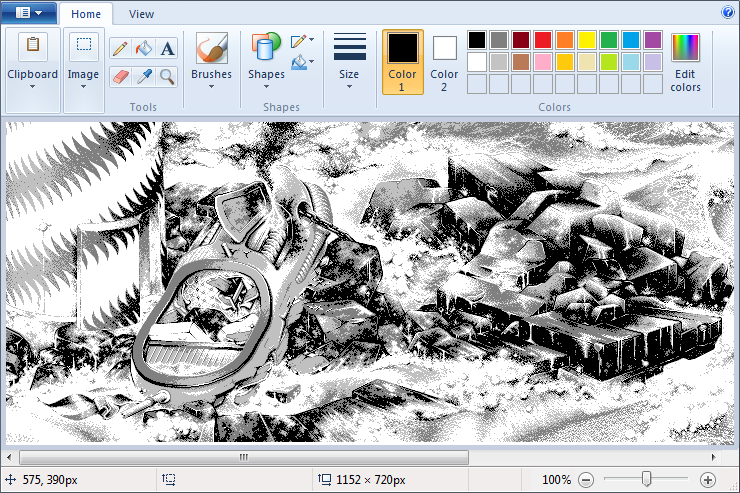 MS Paint