It's perfectly possible to 3D print lego objects.
Besides using different kinds of (coloured) plastics, it is also possible to use metal, ceramic and other materials.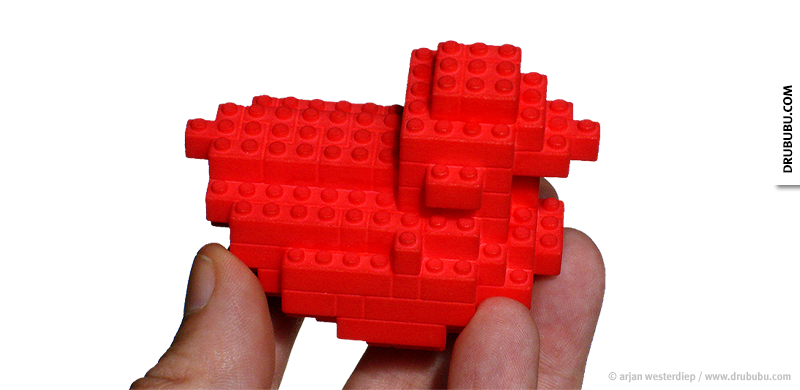 The 3D printed Lego object is a single object, no individual Lego bricks. The scale is not dictated by the size of real Lego bricks. You can 3D print Lego objects at any scale you like; from a platina tabletop miniature to a wooden house.
Pricing
The cost of a conversion is € 50,- per single colored model.
You have to provide the 3D model of your choice, the number of Lego bricks in height and the type of Lego bricks you preffer. This could be either 'bricks only' or 'bricks and plates' (see legolizer).
The end product is a digital .stl file which can be printed by a wide variety of 3D printers and services like shapeways, sculpteo, 3d-hubs etc..
The digital .stl file is a solid model. You might want to hollow the object to reduce the 3D printing costs. Depending on the strength of the material the minimum thickness varies. Use meshmixer 'free software for making awesome stuff' for this feature.
Download Free 3D Printable Lego Model
Contact
If you have a questions, please feel free to send me a message or send me an email info@drububu.com.